BAND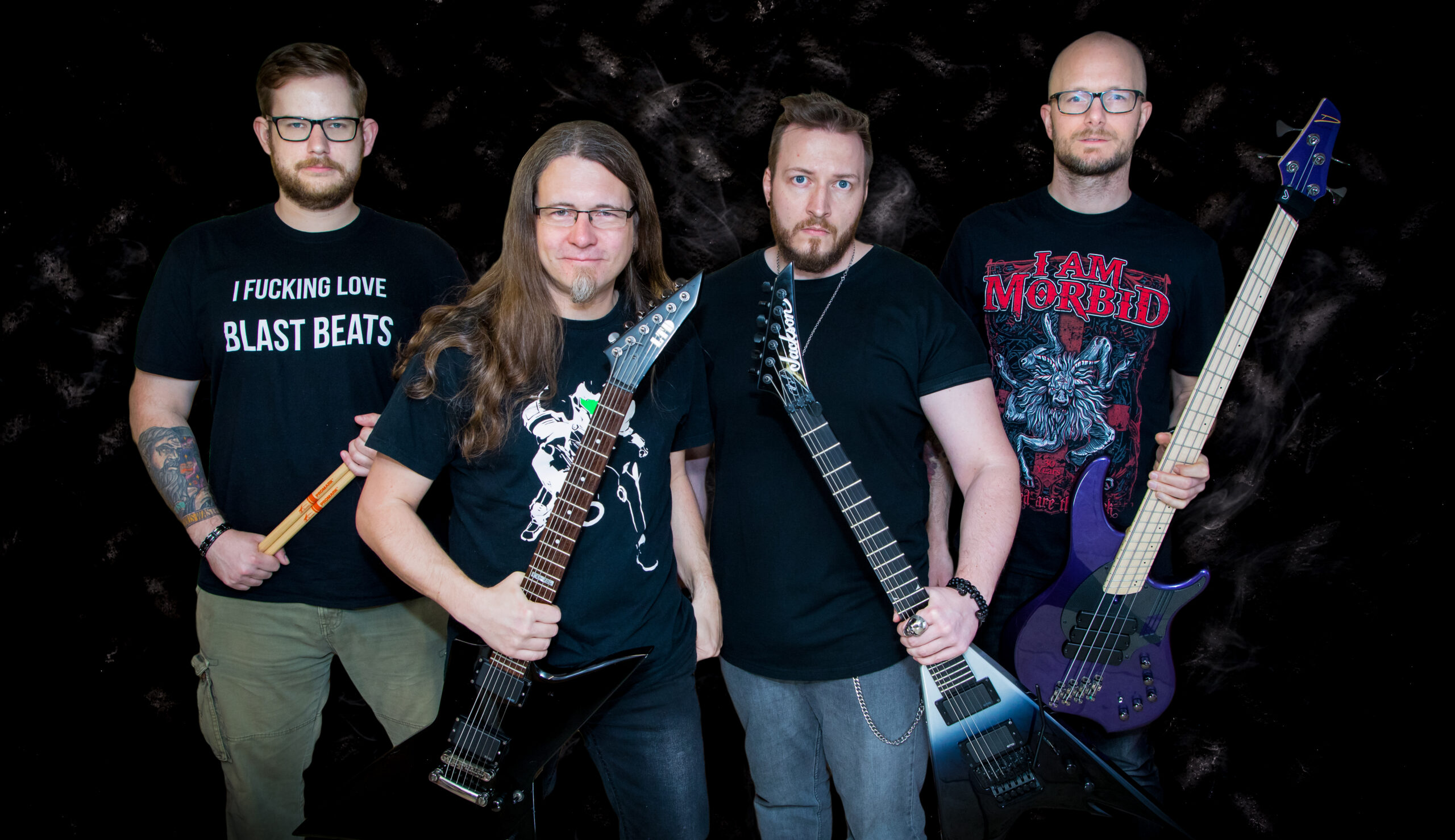 Specki (Drums) • Huma (Guitars) • Raph (Vocals & Lead Guitars) • Matthäus (Bass)
---
BAND HISTORY
(Zur Deutschen Version)

After Huma (Rhythm Guitar) had already been an active member of the Lower Austrian underground metal scene for several years in the 1990s, he made his childhood dream of his own band come true in April 2002 and founded Lack of Purity together with Fabi (Vocals), Hias (Lead Guitar), Matthäus (Bass) and Hias M. (Drums).
The band's live debut took place in autumn 2002 at a band contest, where third place was reached. At the beginning of 2003 Lack of Purity released their first self-made demo "Can't Turn Back Time" and numerous live gigs followed.
When drummer Hias M. decided to leave the band due to scheduling problems, Specki, a good friend of the band, took the place behind the drums. At the beginning of 2004 the second self-produced demo "Animalation" was released.
Lack of Purity gained a reputation as an excellent live band in the following years, were soon regarded as local heroes and won top positions in further band contests.
In summer 2008 the next record "Got Pressure?", which was also self-produced again, was released, which could impress with an extremely powerful production and caused euphoric reactions throughout.
The following years were marked by many live appearances, of which Lack of Purity released numerous video recordings as well as two music videos and several documentaries on the then still young video platform YouTube.
Since 2012 the band has been quite silent due to changes in the private lifes of the band members and some fans feared already the end. However, in 2019 Lack of Purity announced their comeback and as a result also announced changes in their lineup: Due to private circumstances founding members Fabi (vocals) and Hias (lead guitar) left the band. As successor for both, they found long-time band friend Raph aka "Phil McRaph" who took over Vocal and Lead Guitar duties.
---
PRESS TEXT
Lack of Purity from Lower Austria are active since 2002 and play varied, modern Metal. The musical influences of the band are wide and range from Metallica, Iron Maiden, Sepultura and Iced Earth to Pantera, Machine Head, In Flames and Soilwork. Lack of Purity are famous for their energetic live shows that guarantee the worst kind of neck pain!
---